Price: INR 799.00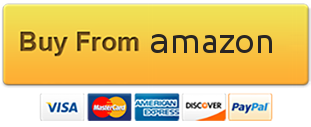 Make a note to get noticed with this ultimate pair of formal wedges bellies for women. Crafted to perfection, these formal bellies with heels are made using quality material to assure superior comfort and unmatched style. Get a complete and ravishing look by wearing this pair of casual stylish women sandals. Rendered with the modern-day appeal, this marvelous pair of wedges sandal for women is simply perfect for any occasion. These wedges for women heels are absolutely comfortable owing to their material and ergonomic design. It has been crafted to provide you with ultimate looks, unbeatable style and cozy comfort. Look fashionable and fabulous with these beautiful pair of wedges bellies shoes for women. Match them with your outfits and swirl gracefully in style wherever you go. Buy these women wedges / heels sandals and spread your magic all around.Material : Artificial Leather / Rexine (Durable), Airmix Sole (Lightweight & Comfortable), Padded Footbed
Closure : Women wedges formal bellies with slip-on closure, perfect fit heel formal shoes for women / girls
Eye catching footwear pair of wedges footwear / heel sandals / bellies with heels for women / girls
Lifestyle : Women / girls formal wear wedges , casual wear sandals , all occasion stylish wedges footwear for women / girls.
Care Instructions : Allow your pair of footwear to air and de-odorize at regular basis; use shoe bags to prevent any stains or mildew; dust any dry dirt from the surface using a clean cloth.